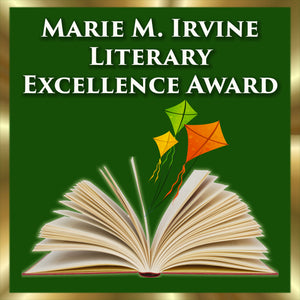 Doce Blant Publishing
Marie M. Irvine Literary Excellence Award
Regular price
$35.00
$0.00
A literary award for historical writers – non-fiction and fiction.
Rules for entry:
Submissions must be received by midnight, January 1, 2022
The submission must not have received any previous awards
Unpublished manuscripts accepted
Story must have a historical reference
Story must be original
Author(s) must have ownership/copyright of book/ms

Multiple authors must agree in writing via emal to DBP, included with your submission
The winner receives $200 cash, inclusion into the Ogden City Library on behalf of Marie M. Irvine, a press release announcing the award, and gold foil stickers for books.
*Entry fee non-refundable. 
Questions can be directed to contest@doceblant.com. No submission will be accepted until entry requirements have been met.
---