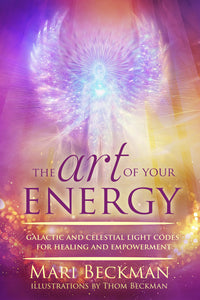 Doce Blant Publishing
The Art of Your Energy
Regular price
$19.97
$0.00
Have you ever felt the light or heard the whispers of the angels? Have you ever wondered if there is more to this realm than just making it through another day?

There are messages and codes that, when perceived and released, can alter the course of your reality. The Divine are with us, sending us the information you need to exist on a higher plane – a life that contains Angelic Healing and channeling from spirit guides and holy masters.
This book contains the clues to discovering your ability to change your vibration through healing words, meditation, and angelic and galactic codes. You, too, can tap into the power of the Supreme Beings and work with Teams of Light. Learn how to tap into these spiritual mysteries within the pages in this book and learn to live your higher purpose.
---